Having a dog at home is a wonderful feeling. They not only replace the loneliness in life but also become your kids' best friend, benefitting them with long-lasting love and friendship. They can teach compassion and co-operation. The numbers, shapes, and sizes of dog breeds vary along-with characteristics and personality. The crucial thing is to choose the right dog, that is just like another family member and this decision cannot be taken lightly, especially with kids at home. Not all dogs are the same, but there are some who can become the best playmate and confidant to your kids in a short interval of time. It is noticed in various situations how a canine becomes more protective about the children in the house.
Your canine selection should be based on three important factors: temperament, level of energy, and size.
Here are 10 best dogs for kids according to experienced owners:
1. Bichon Frise:
If you are looking for a dog that resembles a white powder-puff, you should get this one for sure. These cute little fluffy balls are known as an American circus dog. Unlike others, these pups are not lazy rather they are energetic around their family members. In order to enhance their cuteness, you need to keep putting efforts in grooming and training them. This small and playful breed is ideal for kids. Bonus point about these amiable dogs: they don't shed much like others.
Pros: Friendly with kids, easily adapt to new homes, loyal, and affectionate.
Cons: Need grooming, training, and dental care.
2. Beagle:
Beagles are strong and full of energy, always in a play mode and never getting tired of it. This breed is a curious one, so you need to keep an eye on them so that they don't go far from you while exploring outside. They are good companions and get along with their peers as well.
Pros: Easy grooming, adapt easily, very calm and warm.
3. Newfoundland:
Searching for a nanny for your kids? The Newfoundland is the one. One of its kind, well-known for its loving and extremely protective nature for kids. Old and young, all fall in love for this wonderful, and gigantic dog as it tends to bring immense joy with its sweet temperament. Although they are best suitable for large areas, these gentle dogs don't like living outdoors and prefer being indoors with family members.
Pros: easy to train, great swimmers, known to save a life in an emergency, task oriented.
Cons: They shed and drool.
4. Poodle:
Poodles have a hypoallergenic coat which makes this breed suitable for kids who are allergic. This ultimate customizable dog comes in three different sizes: small (toy), medium(miniature) and large(standard) and three different colors: white, black, and a maple-apricot.
Anyone can judge these dogs by their cute and fancy looks but poodles are brainiacs and easy to train. They need a lot of exercises, which is good for them as well as the children as they won't get bored at all.
Pros: low shedding, active, caring and loyal.
5. Labrador Retriever:
Cutest among all, Labradors are highly patient, calm, and reliable dogs which make them the family favorites. Labs are extremely intelligent, easily trainable and great swimmers. Their stamina and obedience make them stand-out when compared to others. They are super affable and get along with any other pet and with anyone they meet. This exuberant popular dog requires a lot of exercises and a spacious area to run and play. Their pleasing and loving nature would make your kids go crazy for them and give them a tight hug. When well trained, they are the best assistive dogs.
6. Golden Retriever:
A companion for life! Golden retrievers are the most loyal and friendly dogs who become instant BFF's with anyone they meet. Retrievers excel in activities which include fetching and bringing back the objects like fetching a dog flyer or ball. They used to hunt birds in the early days.
Fact: Retriever is calm indoors and high on energy outdoors.
Pros: Fast learners.
7. Irish Setter: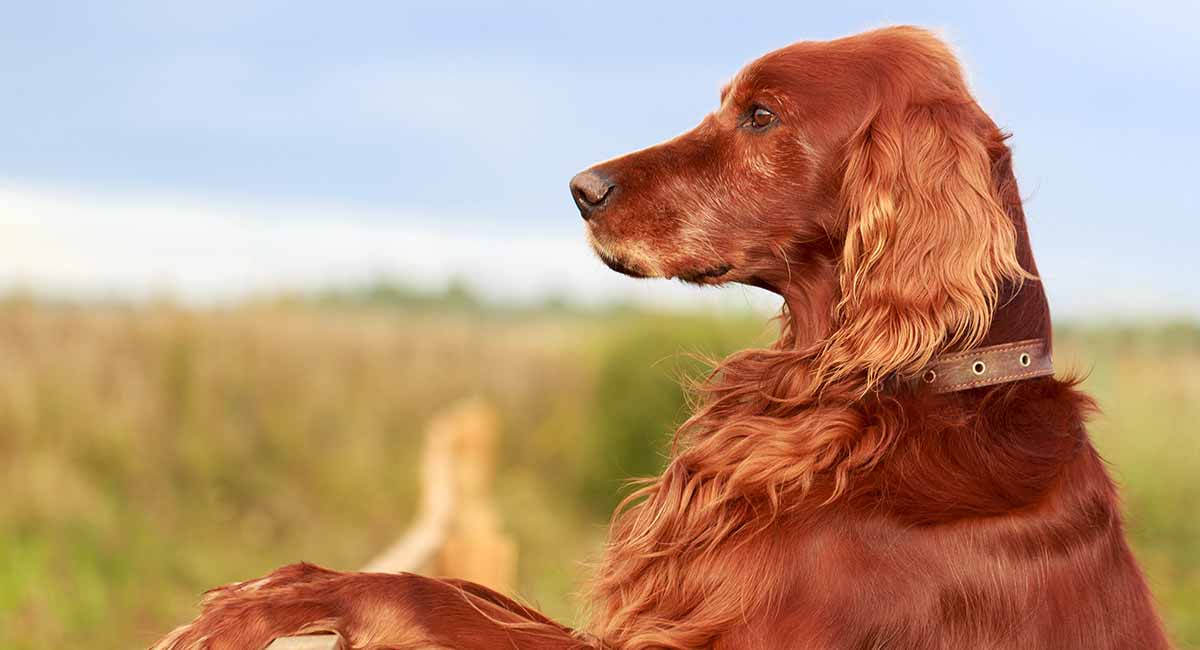 Can you picture tranquility? Just sneak a peek at this red-coated dog with long ears and feel peace. This eager to please playful dog loves being around people. In fact, they don't like it when they are left alone. A very good match for kids, who are high on energy, as it loves playing and requires a lot of physical activity.
Pros: easily trainable, independent.
8. Collie: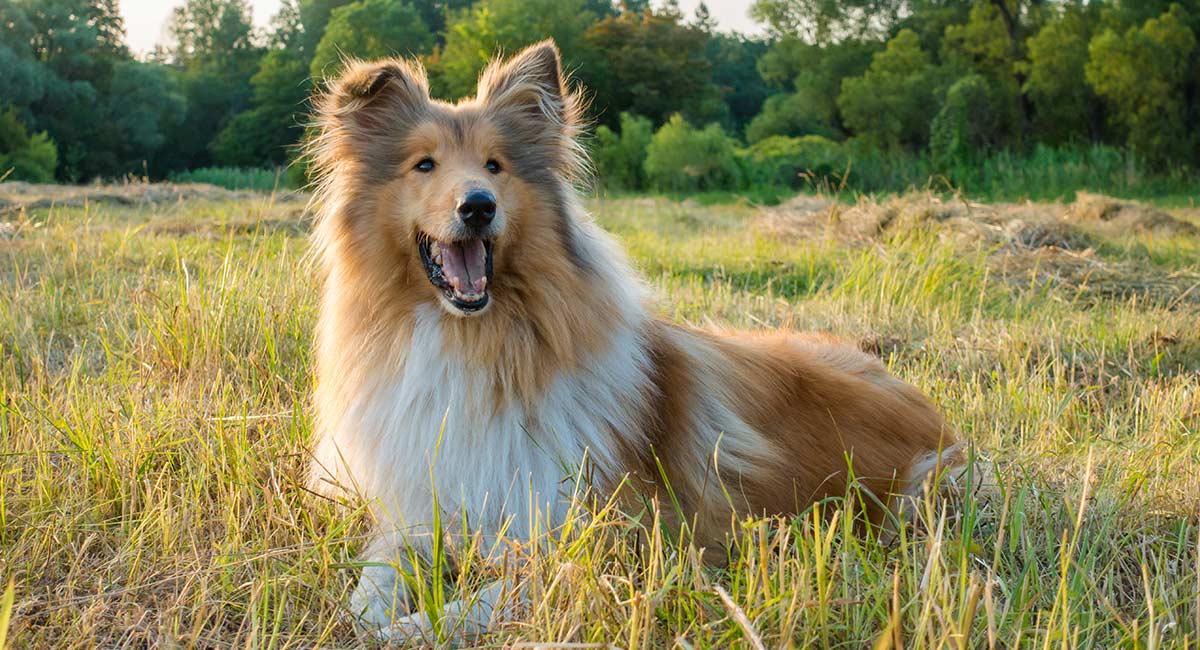 Super faithful dog by nature is very friendly, loyal and sensitive. They are very good watchers and can keep the kids safe and sound when they are home alone. This breed needs exercise on daily basis but not that vigorous as others do. They are well-behaved in most of the circumstances and use to keep themselves clean.
9. French Bulldog:
This breed is quite popular for its trademark, bat ears, distinguishing it from other similar breeds. Although this cute little pup has a muscular frame it lacks a little energy generally. They can be in destructive mode if abandoned for too long. They are playful and adapt easily to any situation.
10. Boxer:
Boxers with their tough and muscular look can be deceitful for people as these cute and gentle giants possess a protective demeanor around children and do quite well with them. Boxers are attention seekers and need to be involved in playful activities.
As a general thumb rule, mid-to-large-sized canines are a great fit for families with their young kids hanging around. So now you know something about the dogs, so good luck with getting one.